Friday, July 29 – Tuesday, August 02, 2022
Activities: Scuba Diving, Snorkeling
Dates:
July 29 – Aug 02, 2022
Challenge Level: Easygoing
Avg. Water Temp:
89F
REQUEST ITINERARY & PRICE
Isla Mujeres is a magical town with a romantic and relaxed atmosphere, great natural wealth, Mayan vestiges, and Caribbean culture. Located just 6 kilometers northeast of Cancun. It is ideal to enjoy aquatic activities such as diving, snorkeling, boat rides, catamarans, and kayaks.
The small distance between each tip of the island makes it easy to explore by renting a golf cart or even a bicycle. The downtown area is filled with good vibes, live music, and restaurants. Walking the streets of this beautiful place is by itself worth it.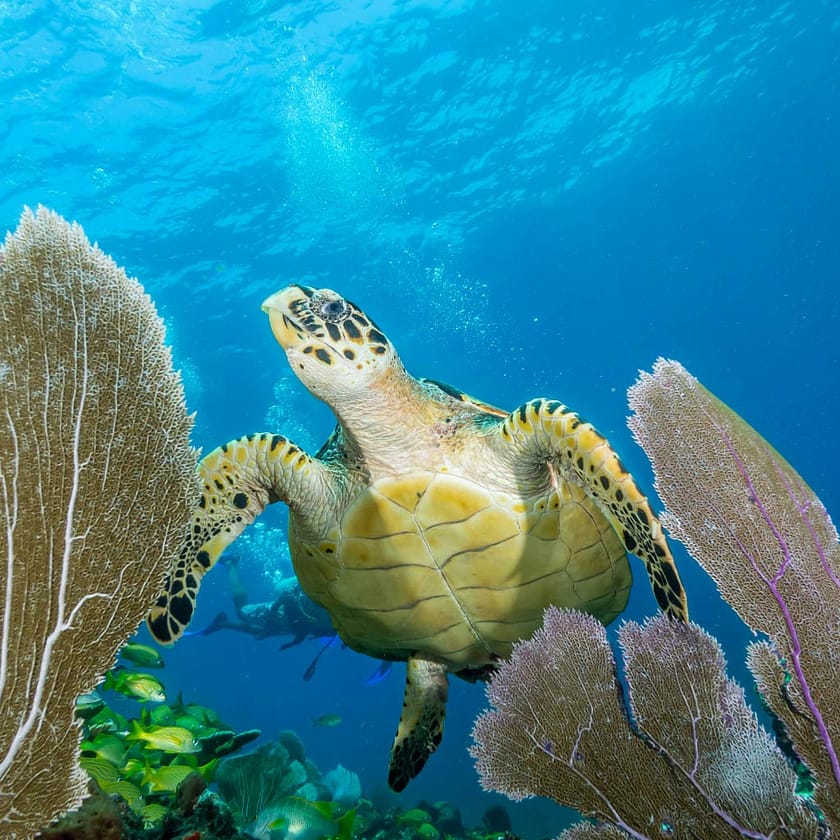 The second largest barrier reef in the world has its northern point near Isla Mujeres, making this a wonderful location to jump in coral-filled waters. Suitable to all levels. Many of the sites are shallow reefs with little to no current.
We will be offering a night dive as an add on to the trip.
WHALE SHARK
SNORKELING
EXPEDITION
Every year, these gentle giants go to the Mexican Caribbean during the summer months. It is the largest congregation of Whale sharks.
Whale sharks are, for the most part, considered solitary giants. However, the unlimited quantity of rich nutrient water from the deep waters offshore Isla Mujeres brings hundreds of Whale sharks together.
You will enjoy this fabulous spectacle during a snorkeling expedition where you can swim and take pictures with these beautiful animals.
-3 DAYS SCUBA DIVING IN ISLA MUJERES
OR
-2 DAYS SCUBA DIVING IN ISLA MUJERES AND 1 SNORKELING EXPEDITION WITH WHALE SHARKS
This trip is about experiencing a unique Island in the Caribbean. Having a once in a lifetime encounter with Whale Sharks and Scuba Diving the beautiful reefs of Isla Mujeres.
LIMITED SPACES e-mail for availability at info@marhostedtrips.com